How to build portfolio ? Follow our guide!
You're just starting out in the business and you don't know where to start?
Here are a few tips to help you get started.
Interested in modeling, the movie or the music industry? Then it is absolutely essential that you have a nice portfolio to show during your auditions.
Why a portfolio?
If recruiters are convinced by the quality of your photos, they will certainly call you back. If not, they won't look more than a few seconds at your profile… Don't forget that in most cases, you will need to send them photos before you meet them face to face. So they will only judge you on your portfolio.
What is a portfolio?
It's nothing more than your resume! In other words, it's the first impression that casters will have of you. Needless to say, it better be neat and made of high quality.
No matter which branch you are applying for, we advise you to put about then photos of yourself. This is a sufficient sample for them to be able to recognize you.
How to make your portfolio? With pictures !
Of course, the shots must be quality pictures! Forget about selfies, photos taken by friends using a smartphone, pictures where you are seen partying on the dancefloor. Ideally, you should invest in the services of a professional who will really make you stand out.
We advise you to opt for close-up photos of yourself (where your face is clearly visible), chest (face + bust) and feet (where you are fully visible). If you have a distinctive feature (mole, dimples à la Bella Hadid), ask the photographer to highlight them during the session.
Changes your poses, expressions, settings, clothes, and so on. Models: show in a few pictures the different poses you can take. Actors: highlight your expressions. Singers: show them you can perform on stage.
How to dress for your pictures?
Put on clothes that make you look at your best. Forget that comfortable not very classy jogging suit or the too wide skirt. It is important to choose your outfits carefully. Also, avoid a fashion faux-pas that could eliminate you right away. Ask for the help of a stylist who can help you dress up. If (and only if) you are applying for underwear, add photos of you in (classy) lingerie. Otherwise, don't. You have many other ways to show off your body.
Without or without make-up?
Yes! Offer a range of different pictures in your book. Herefore, you can include artistic make-up as long as you also include natural photos. And for boys, don't hesitate to use a little bit of foundation and concealer to present yourself in a better light. Or even a little eyeliner to enhance your eyes.
Editing your pictures, a good idea or not so much?
This is THE big question.
We do advise to edit your pictures to enhance them but not too much! And, above all, also keep pictures without any editing (and make sure you say so) so that the caster sees who you really are.
Is printing your portfolio necessary in this digital age?
Yes, printing is always important!
You need photos in size 13*18cm.
But of course, don't forget to plan a digital version. Since many castings are now done online, (like on KastingKafé), you can send your photos directly to the casters in high quality.
No book yet? We have members who can help you make one!
By registering on KastingKafé, you will be able to find professional photographers who will take care of creating a portfolio from A to Z. As a reminder, registration is free! Once you become a member, you will be able to find the photographer you feel comfortable with by choosing him/her from the list of available professionals.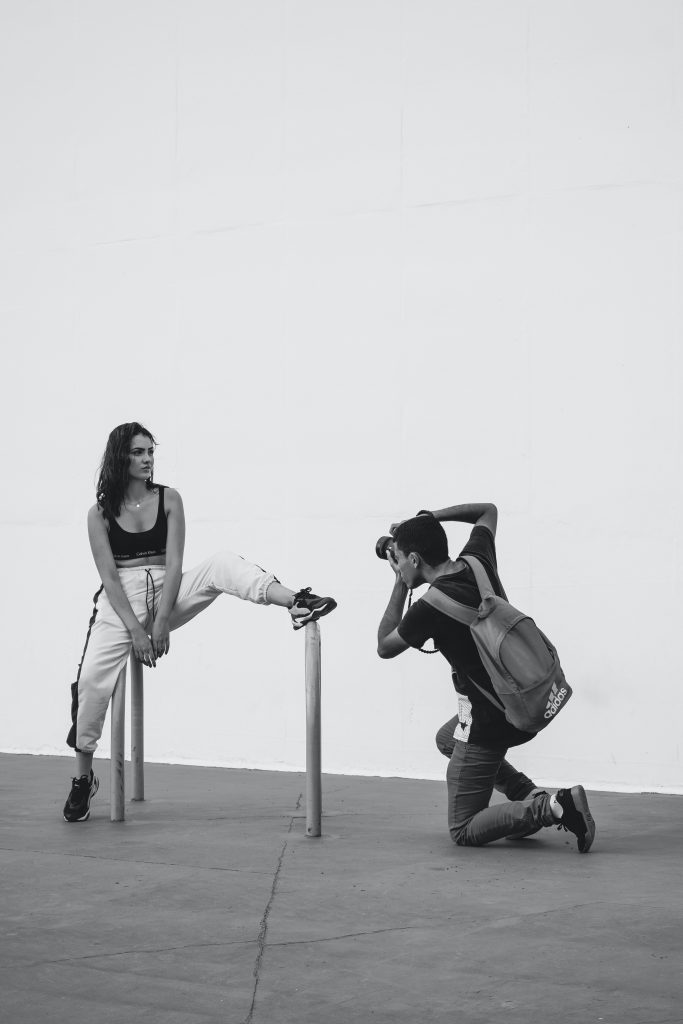 Back